We are qualified to provide the most suitable and robust chuck based on your needs. (By request)
We manufacture orders for chucks designed by every chuck maker.
We manufacture chucks according with shape of your workpiece and in a wide range of materials for your convenience.
What are the benefits?
We can process difficult pieces with commercially available products.
You can appeal to the customer's high level of manufacturing knowledge.
A drastic decrease of processing time can be achieved.
Product examples
Angle chucks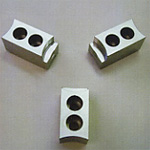 For those who want to reduce costs!
Material is gripped from three different directions (3 contact points) with bars of 3 cm width.
It is only suitable for solid state processing.
※If the workpiece is a hollow or thin material, we recommend to use Round Chucksor 60° Assistant Chucks.
Hard angle chucks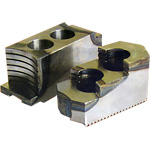 These chucks have been tempered, making them hard to deform.
There is no need to resharpen or polish, so they can be used many times.
It contributes to high quality and excellent precision at low cost.
Requirements for Making an Order
Cutting settings and environment analysis
The analysis of the cutting environment is essential for designing the custom chucks.
What are you manufacturing?
What kind of machine are you using?
What chuck?
Which kind of chuck are you using?
What parameters are you using (feed rate, depth of cut, rotation speed)?
Three Factors
The production of custom chucks require three components: base material, cutting process and finishing jig.
When the three components are complete, one can achieve an optimal design.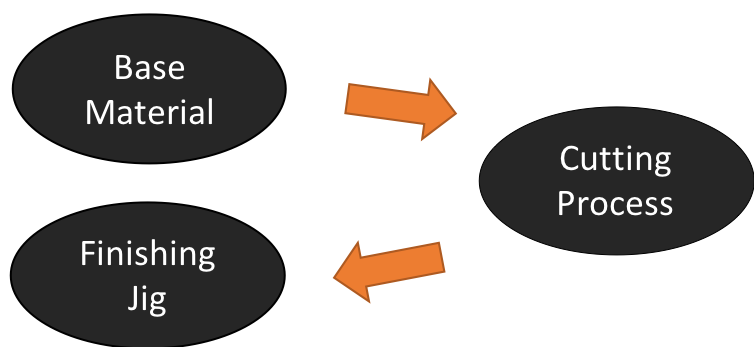 | | |
| --- | --- |
| Base Material | Production custom made chucks begins with the election of the most suitable base material for the work piece. Mr. Takahashi has acquired knowledge on how to select the optimum base material from several past experiences, regarding various conditions such as the material, hardness and shape of the workpiece. |
| Cutting Process | The fan-shape of the chuck becomes unbalanced when misplacing the center, thus generating vibration, shake, and degrading the finish degree of the surface. This shape processing technology is also Mr. Takahashi's strong point. |
| Fininshing Jig | Finishing tools are stored so that they can be provided in an effective, quick and safe manner. |
Blueprints for Past Designed Chucks.
In addition to the following examples, we are open to provide all kinds of chuck designs, by customer request.
Please feel free to contact us.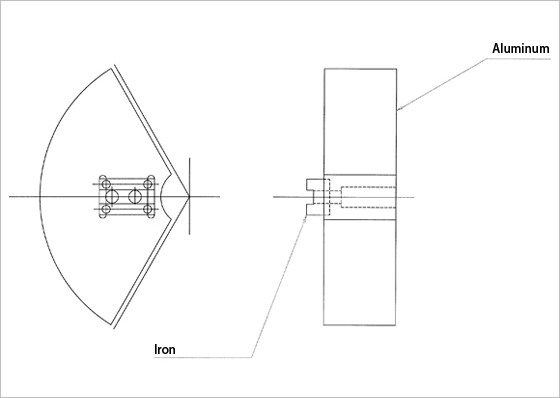 Aluminum circular chuck
The cutting part is embedded with iron to prevent wear.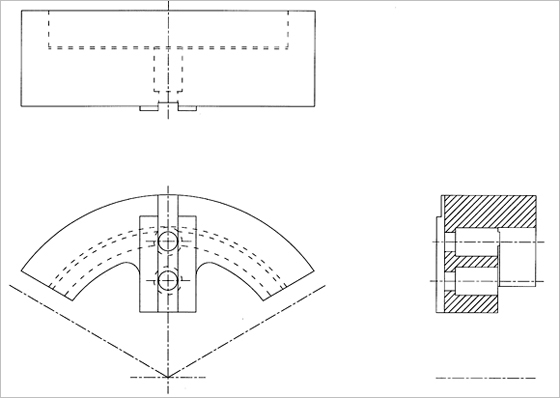 Circular chuck for special geometry
Weight distribution when using high chucks.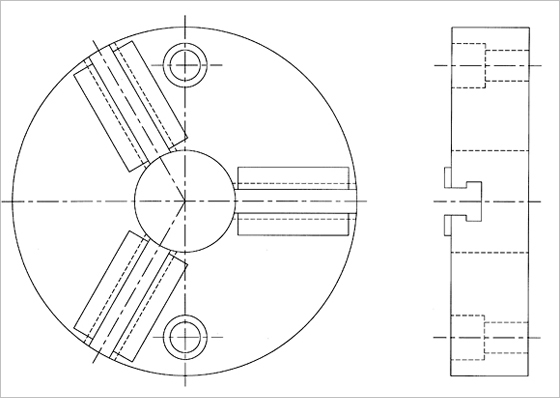 Circular chuck forming jig (molding base)
Production according to chuck design.
---
---
---