We incorporated the the aid of the H21 Complementary Business Assistant to two of our proyects:
●Cutting and machining of hard and difficult-to-cut materials
●6-4 Titanium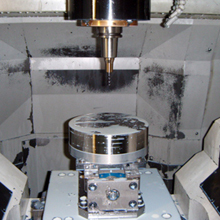 Arrangement for a small size general
purpose 5 axis processing machine
Research Topics
We are aiming to do research on high efficiency cutting methods using 6-4 Titanium as a cutting tool and a peripherial tool. These have been widely used in recent years by small and medium sized enterprises for manufacutring aircraft structural parts in general purpose machining centers.
Moreover, in order to manufacture parts related with the aerospace industry, we introduced the aid of CAD and CAM programs, such as Catia V5.0, and the inspection of all the processes, ranging from modeling to manufacture and measure.
The Aircraft Industry
Nowadays, the demand for aircrafts is increasing, we are researching a titanium alloy since it have a good compatibility with the carbon material.
However, titanium alloys are materials difficult to cut and required considerable time and cost to process. From this, we aim to improve the processing technology of our company by researching high efficiency processing method of titanium alloy, and increase acceptance in the aircraft industry. This is a study of optimum blade proposal and processing condition is being made by Nine Tool Makers.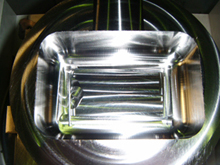 Pocket machining with indexable tools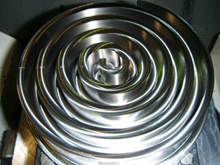 Groove processing with carbide solid cutting tool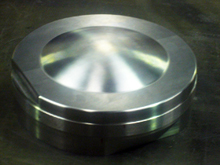 3D processing from CATIA data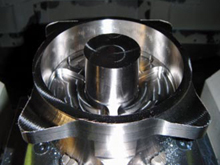 Virtual aircraft parts processing from CATIA data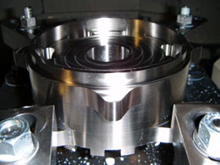 Virtual aircraft parts processing from CATIA data
---
---
---